Printing Segments
Manage production, materials, equipment, costs, resources, and communication in one place with cloud-based print ERP (MIS) software tailored to fit the unique requirements of the print industry.
Scalable Print ERP (MIS) Software to Improve Your Profit Margins
Let's face it; managing print jobs can feel like a marathon. If you are in the apparel decorator, digital, commercial, flexo/label, packaging or bindery segment or some combination thereof, production requires the efficient coordination of multiple people, processes, machines, and materials to deliver a final product that meets customer expectations. The best way to gain complete control and visibility over your print shop is with an integrated print ERP and print management information system (MIS) designed to fit your unique industry requirements.
Apparel Decoration
Manage complex inventory and vendor / contractor relationships fast and efficiently.
Digital
Replace high-touch processes with lights-out automation. 
Commercial
Win more jobs and stay competitive with real-time scheduling and process standardization.
Flexo & Label
Gain a complete understanding of your costs and productivity by using a fully integrated Print ERP.
Packaging
Work with a team that understands your industry and its complexity.
Bindery
Maximize production and scheduling efficiencies with optimized workflows.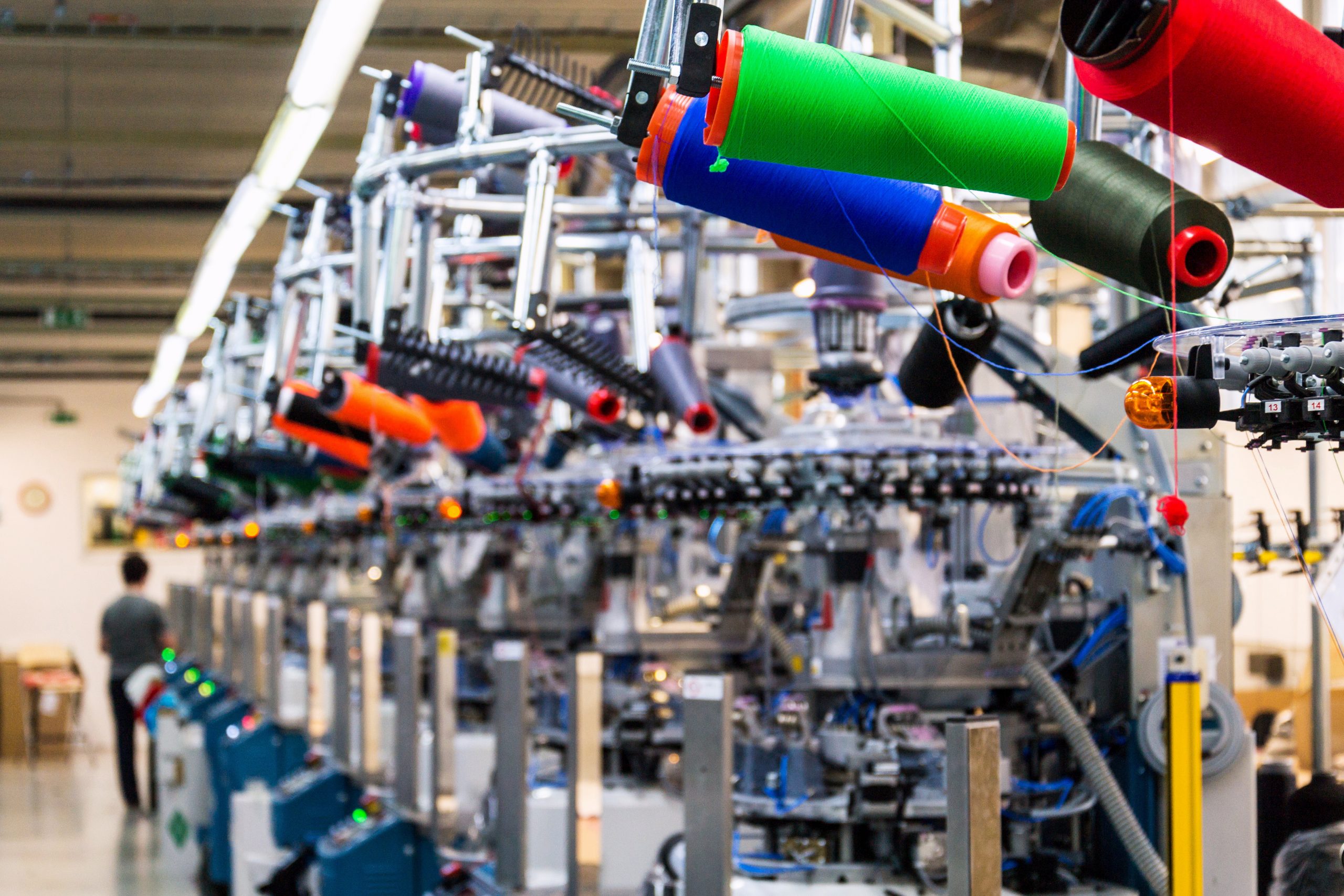 Apparel Decoration
Apparel Decorators of any size are faced with tough challenges surrounding inventory management, subcontractor relationships, onboarding and retaining new employees all while trying to go the extra mile for a customer.  Is this possible?  Can they do this without compromising quality and staying competitive?  The answer is "Yes" and let us show you how.  
Our solution built on PrintVis and Microsoft Dynamics Business Central is a cost-effective print MIS/ERP solution that picks up the slack where your current system falls short. It provides a multitude of diverse ways to represent complex processes without creating any hassle for your users! 
In an ever-changing marketplace, tracking and measuring your vendor relationships are key to any printer's success. Analytics and business intelligence tools are at your fingertips after deploying PrintVis/Business Central. The macro-level reporting pairs perfectly with the simplified workflows that come with integrating your communication with vendors within the Microsoft stack. Create a new purchase order or invoice from your inbox in just two clicks!
Imagine having the ability to keep track of sizes, variations, colors, and brands which often falls on grueling manual system tasks performed by account managers and warehouse coordinators. What if you could easily manage the statuses or whereabouts of the work you have sent out for subcontracting? The user interface of PrintVis and Microsoft Dynamics Business Central is clean, simple and intuitive leveraging productivity tools like Microsoft Outlook, Excel and Word as part of your workflow.  Go from Quote to Cash and everything in between with PrintVis and Microsoft Dynamics Business Central.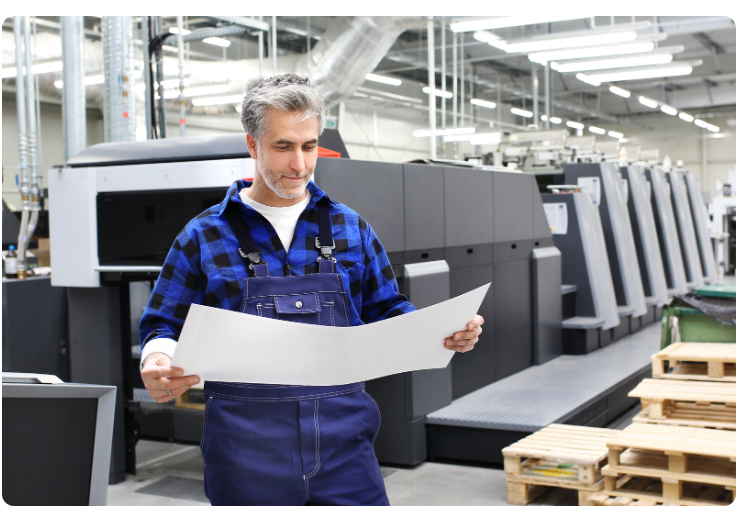 Digital
Keeping your processes fast and repeatable is key for a digital printer. PrintVis/Business Central provides a wealth of tools to ensure that jobs flow through your operations with as few manual touchpoints as possible. With workflow standardization and templated job creation, your business can reflect all the offerings available to your customers via storefronts or integrations, without having account managers spending time working each job. 
PrintVis/Business Central will bring jobs from quote to cash in a streamlined, single system that covers all aspects of your operations. Bi-directional updates and production specifics are communicated to your digital devices and automation software suite via JDF and webservice integrations. Give time back to your staff to work on what matters, keeping your customers happy! Let PrintVis/Business Central be the workhorse that delivers the data and automation to your shopfloor and beyond.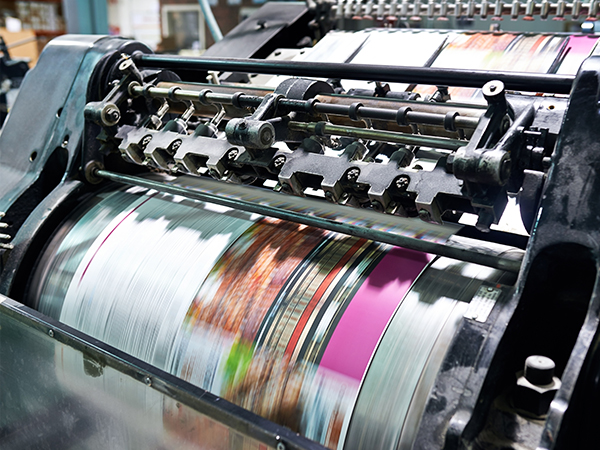 Commercial
Commerical printers find success in their ability to please their customer. Be it through customer relations, the quality of the product produced, or the ability to squeeze that emergency run in at the last second, keeping the customer happy is always key. Where your current system may get in the way of delivering customer happiness, PrintVis/Business Central shines in its ability to support and improve your operations. 
Maintain high quality production from the very start, the order write-up. PrintVis/Business Central provides a tool-set for your team to pour their years of knowledge and experience into, in a way that even new hires can use to produce estimates that look like they were created by a two-decade print veteran. That expertise and standardization flow through to all subsequent stages of an order's lifecycle, relying on that same set of business intelligence to perform scheduling automation, inventory replenishment, quality control/analysis, and so much more.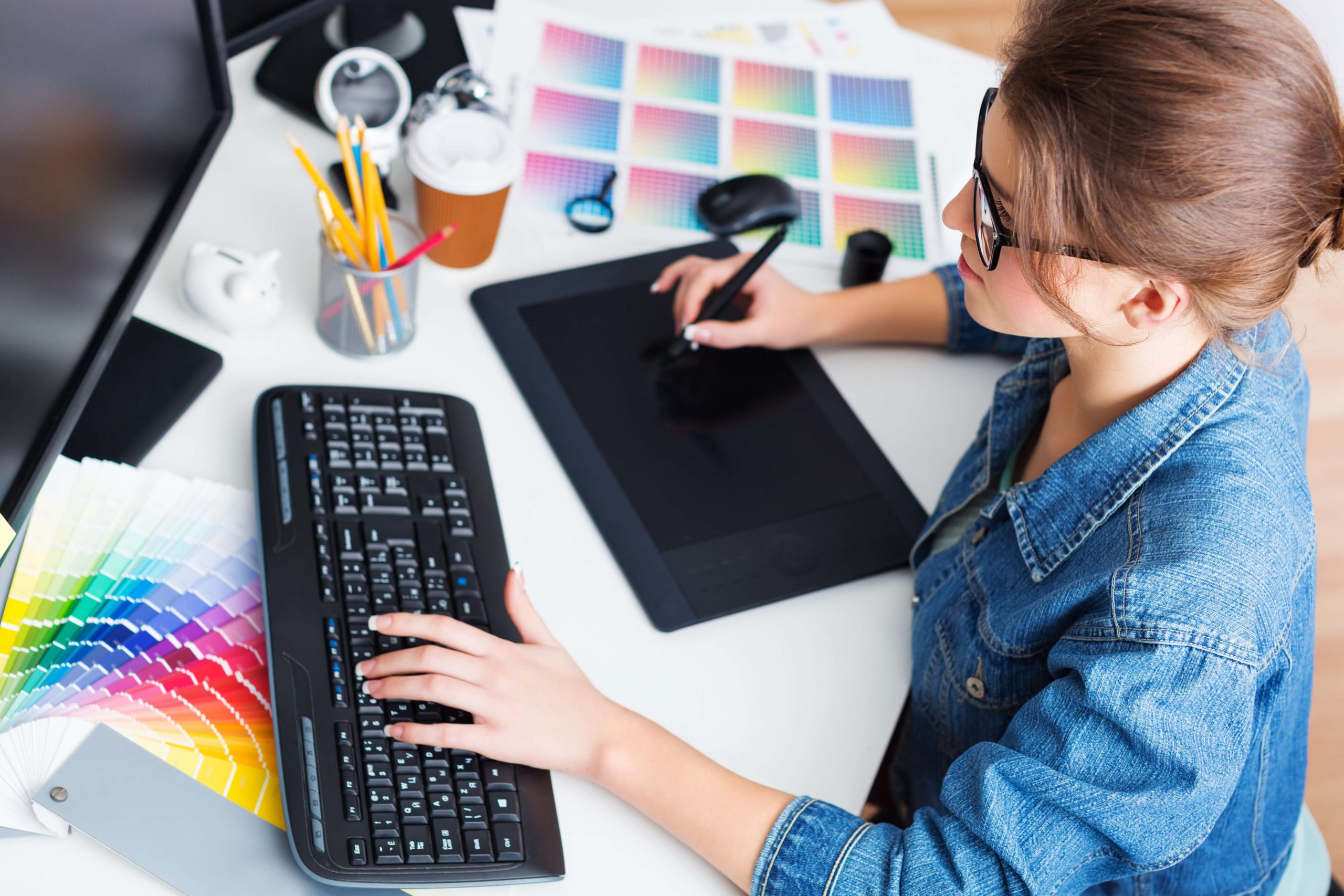 Flexo / Label
Understanding your costs and productivity is critical to ensure you stay profitable. Maintain and develop those pieces of your business intelligence within a system that gives back the effort you put into it. PrintVis/Business Central will utilize your standards in all areas of the system, off one shared database. No longer will you need to worry about your accounting software keeping up with the changes manufacturing is making, everyone is working from the same shared resources. 
As your business evolves with the use of PrintVis/Business Central, new opportunities will open to allow for production path optimization, cost saving, and templated job creation to streamline good product being delivered to your customers. PrintVis/Business Central offers a multitude of different ways to break free from your current state and maximize every aspect of your business to the best of its ability. The time formerly spent monotonously maintaining a legacy system can now be used to grow your opportunities and go beyond customer expectations.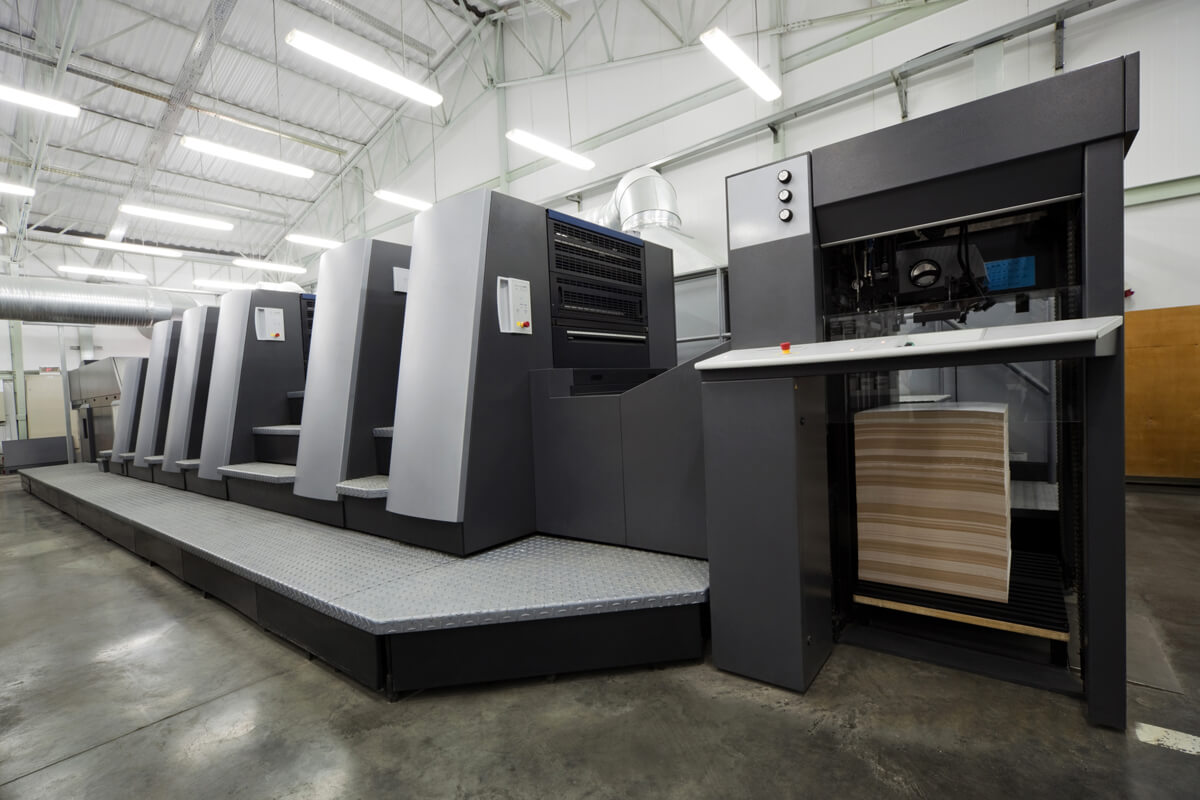 Packaging
The packaging segment brings its own unique elements to the print industry. Package printers have a slew of specialized substrates, different types of customers, and a literal third dimension to need to worry about in their operations. PrintVis/Business Central is specifically built to handle the needs of the print industry, and makes bringing all these print parameters together a breeze. PrintVis/Business Central allows for all product offerings to have their own pre-defined set of configuration, meaning estimators never miss the mark, and production's notes back to the office are all praise. 
Integrate with your existing tools, or ones you have been eyeing, with direct integrations into Esko, AGFA and Kodak Printergy and other industry standards via JDF and webservices. Maximize production capabilities with real-time graphical scheduling tools. With the Microsoft stack, you will have more analysis and automation opportunities than ever before, which can be built straight into your everyday work like opening an email. Our team is excited to help you represent your complex industry in a system that takes pain points out of your operations.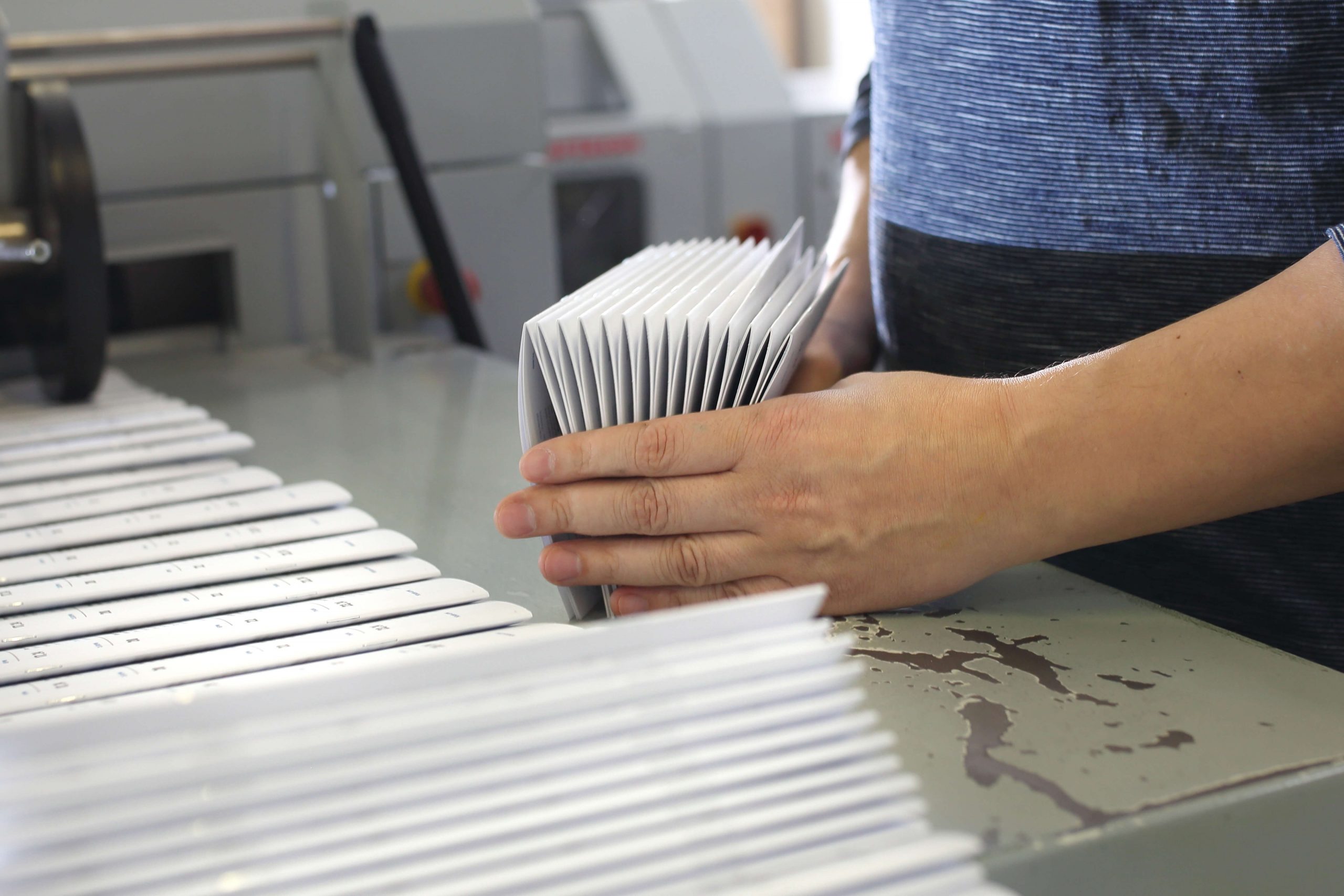 Bindery
For some printers, getting ink on paper is the easiest part of the workflow; the difficulties come in the finishing. If that resonates with you, PrintVis/Business Central is the system for you. Never again will you have a job incorrectly imposed for a binder because a prepress operator didn't catch a limitation downstream. Nor will an entire print run need to go back to press as the margins were too small to cut. PrintVis/Business Central allows you to build these requirements into each cost center represented in your system, removing the need for estimators and account managers to perform guesswork. 
Not only will your standards be built into every job entered in the system, but your product offerings can be built into resources for re-use in job write-up, quickening the pace of your order write-up and further reducing errors downstream. With all job specifications as they should be, your staff can focus their attention on optimizing their schedules, reducing cost with smart inventory replenishment tasks, and handling dynamic staffing scenarios.
Gain Full Visibility of Your Print Shop Floor
By connecting all key functional areas across your print business in one system of record, you have the data and tools to automate core workflows, manage orders, track jobs, view inventory, run real-time reports, and monitor equipment. With accurate reports and insights at your fingertips, you can quickly make improvements that reduce operating costs, improve productivity, and drive profitability.
Meet PrintVis, the All-in-One Cloud Print ERP (MIS) Built for All Types of Printers
At Clients First, we provide practical, stable, and scalable technology solutions to meet your printing needs and seamlessly grow with your business. That's why we offer PrintVis, the affordable cloud-based print management solution built on Microsoft Dynamics 365 Business Central that includes the functionality, usability, and scalability you need to improve your productivity and profit margins.
End to end print ERP (MIS) system that connects your entire print operations from estimating and production to sales and financials

.

Full integration to the Microsoft technology stack

.

Designed to meet the printing demands of small, medium and large customers with

flexo/packaging,

label, digital, commercial offset, apparel decoration, bindery, and requirements

.

Quick to deploy, easy to use, and can be tailored to fit your print company no matter what sector you are in

.
See Centralized Print ERP in Action
Book an introductory call with our print industry experts to see how PrintVis can be adapted to fit your print operations.
BOOK NOW