Data Visualization for Instant Decision Making
Create and share compelling dashboards and data visuals for extensive insight into your operations with Power BI.
Microsoft Power BI Services and Reporting
The speed and accuracy at which you access data are what will give you an advantage in today's hypercompetitive environment. That's why so many companies around the world rely on Power BI. As a cloud-based business analytics service, Power BI provides a visually-captivating tool for organizing, analyzing, and sharing data through useful dashboards and powerful data visualizations. With a variety of configuration and licensing options for scalability, Clients First offers an exclusive one-day deployment package, making Power BI quick to install and ready to use immediately.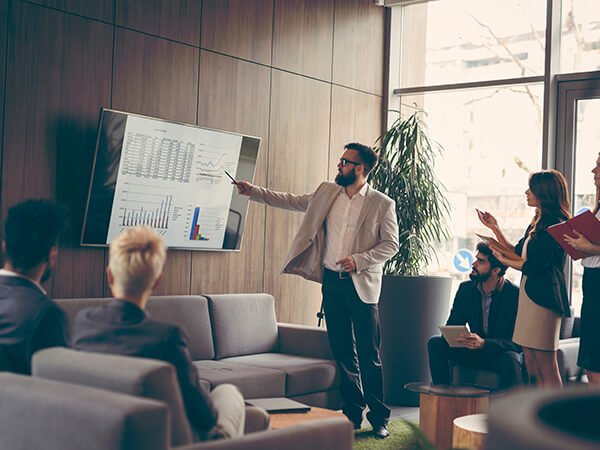 What Makes Power BI the Right Fit for Your Business?
Every business can benefit from a tool that allows them to turn data into insights and insights into action. Power BI is a flexible business intelligence solution that empowers your entire organization with up-to-the-minute analytics. As a standalone solution, Power BI is compatible with many ERP solutions.
Unify self-service and enterprise analytics on a single platform
Create data dashboards and visualizations in minutes
Quickly gather, analyze, publish, and share Excel business data
Simplify how you analyze and share large volumes of data
Create a Data-Driven Culture
The technology behind Power BI is highly sophisticated and requires some background knowledge on the system and your data sources in order to set it up effectively. That's where Clients First can help. We want to ensure your Power BI investment has the biggest and fastest return. We can get you building dashboards, adding KPIs, and sharing insights in a day!