Reliable ERP Solutions for Improved Productivity
Let us help you find the right business management solution to match your business objectives, budget, and environment.
Clients First Enterprise Resource Planning Software Solutions
It's easy to get caught up in emerging business requirements, new products or features, or short-term problems that feel like urgent fixes, but our business process and ERP implementation experts are here to help you assess what's best for your business and your goals. We bring years of experience and a team of experts to help you select the right enterprise resource planning software solution that is easy to manage and support.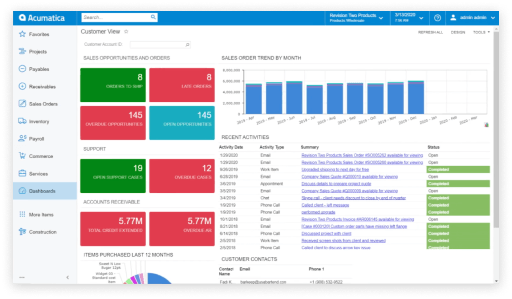 Acumatica
Acumatica is a true cloud ERP platform designed for midsize businesses. With a host of integrated business management applications and flexible licensing, Acumatica's adaptable cloud and mobile technology is built to streamline processes and accelerate performance.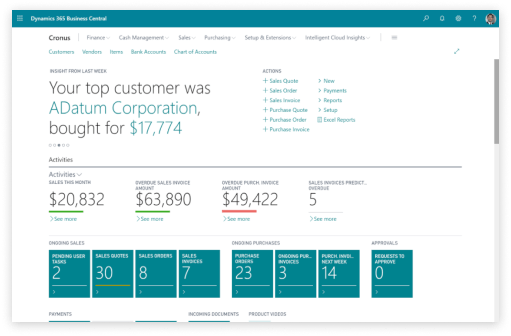 Microsoft Dynamics 365 Business Central
Business Central gives your team a user-friendly platform with quick access to the data and functionality they need to do business every day. With scalable functionality built for small to midsize businesses and affordable pricing, find out how it works for a diverse range of business types and needs.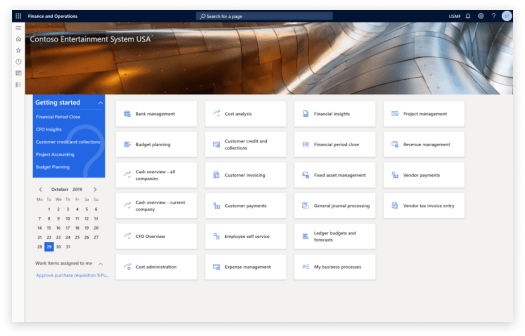 Microsoft Dynamics 365 Finance
Dynamics 365 Finance is the ultimate ERP solution for global business. With powerful financial management capabilities tightly integrated with Office 365, Power BI, and Microsoft Power Platform, it offers a seamless experience and extensible business solutions at scale.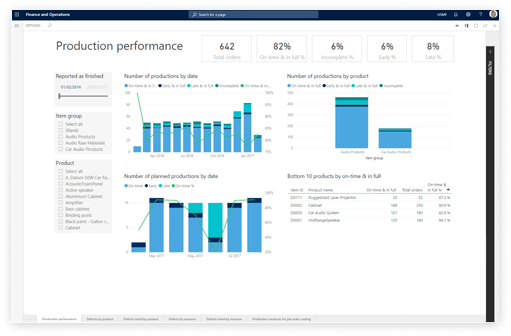 Microsoft Dynamics 365 Supply Chain
Dynamics 365 Supply Chain Management helps manufacturers and distributors optimize order fulfillment, maximize efficiencies, and reduce costs by seamlessly connecting sales and purchasing with logistics, production, and warehouse management.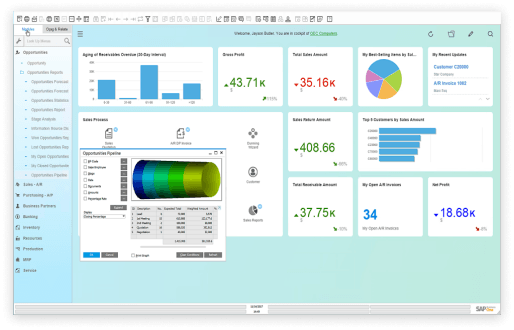 SAP Business One
SAP Business One provides real-time visibility into your entire operations and total control over every aspect of your business. With financials, sales, CRM, analytics, inventory management, and reporting all in one simplified solution, it's an affordable option for a growing business to achieve enterprise-level results.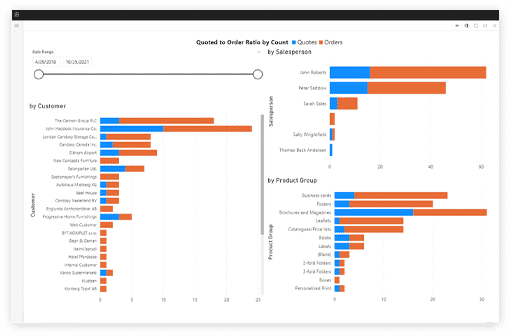 PrintVis
Efficiently manage the entire print production process from estimate to delivery with a centralized print MIS and ERP system built to meet the complex needs of any print shop operation.