Take Control of Your Print Operations with PrintVis, powered by Microsoft Business Central
Manage customer relationships, prepare quotes and estimates, manage production, materials, machines, costs, resources, and accounting in one solution with a cloud-based print ERP (MIS) software tailored to fit the unique requirements of the print industry.
Scalable Print ERP Software That Will Improve Your Profit Margins
Let's face it; managing print jobs can feel like a marathon. If you're an apparel decorator, digital, commercial, label and flexo or bindery printer, production requires the efficient coordination of multiple people, processes, machines, and materials to deliver a final product that meets customer expectations. The best way to gain complete control and visibility over your print shop is with an integrated print ERP and print management information system (MIS) designed to fit your unique industry requirements.
Reduce Estimating Bottlenecks
Automate manual, repetitive tasks like print estimating to eliminate human errors, simplify repeat orders, quickly generate estimates, and save valuable time.
Optimize Print Production
Print ERP (MIS) helps you efficiently manage scheduling, allocate resources, control costs, adapt to change, and deliver every job on time and on budget.
Beat the Competition
Keep your customers coming back with reliable customer service, consistent product quality, shorter lead times, greater versatility, and accurate pricing.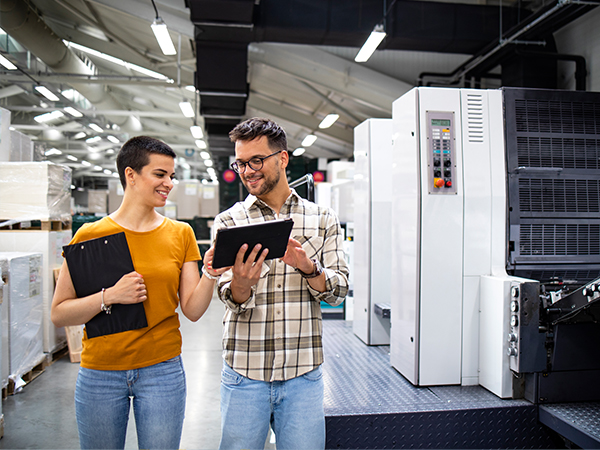 Future Proof Your Print Business in the Cloud
As the print industry has evolved, so has print ERP (MIS) software. Small and mid-sized printers now have the option to implement flexible cloud-based solutions that fit your user, storage, functionality, and budget requirements.
Cloud solutions are typically more affordable than other print management systems and offer a selection of modern features and conveniences that traditional print management systems do not include.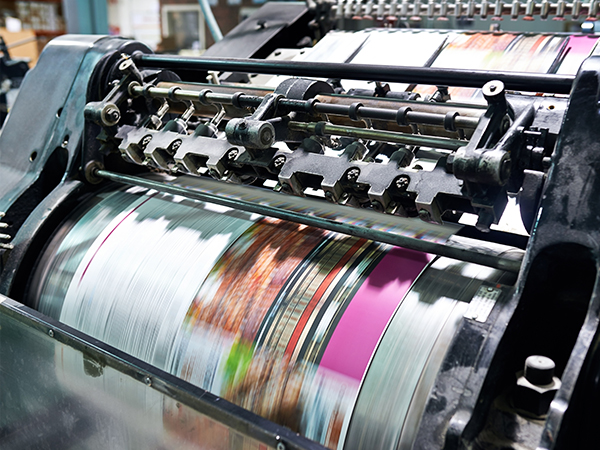 Fulfill the Demands of the Print Industry
No printer is alike, and neither is your infrastructure. To meet your unique print operational workflows and processes, our tailored print ERP (MIS) software includes all the functionality you need to operate efficiently. Today's solutions are highly configurable to fit your machinery and can seamlessly add new functionality as your needs grow.
Gain Full Visibility of Your Print Shop Floor
By connecting all key functional areas across your print business in one system of record, you have the data and tools to automate core workflows, manage orders, track jobs, view inventory, run real-time reports, and monitor equipment. With accurate reports and insights at your fingertips, you can quickly make improvements that reduce operating costs, improve productivity, and drive profitability.
PrintVis, powered by Microsoft Dynamics Business Central, the All-in-One Cloud Print ERP (MIS) Built for All Types of Printers
At Clients First, we provide practical, stable, and scalable technology solutions to meet your printing needs and seamlessly grow with your business. That's why we offer PrintVis, the affordable cloud-based print management solution powered by Microsoft Dynamics 365 Business Central that includes the functionality, usability, and scalability you need to improve your productivity and profit margins.
End to end print ERP (MIS) system that connects your entire print operations from estimating and production to sales and financials

.

Full integration to the Microsoft technology stack

.

Designed to meet the printing demands of small, medium and large customers with

flexo

, label, offset, wide format, apparel decoration and digital printing services and requirements

.

Quick to deploy, easy to use, and can be tailored to fit your print company no matter what sector you are in

.
See Centralized Print ERP in Action
Book an introductory call with our print industry experts to see how PrintVis can be adapted to fit your print operations.
BOOK NOW