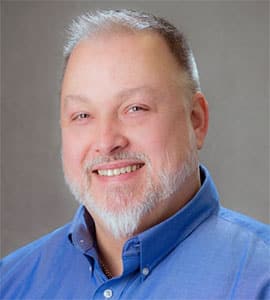 Live Webinars Covering Everything Microsoft Dynamics 365 Business Central
Bookmark this page to access previous webinars and register for upcoming sessions.
Join Chris Young, resident ERP architecture and implementation expert, for live, monthly virtual sessions covering everything Microsoft Dynamics 365 Business Central. You bring the cup of joe, Chris and his team bring helpful tips, training, and knowledge so you can take your business application skills and capabilities to the next level. Whether you are considering a move to innovative cloud ERP, are new to Business Central, a seasoned user, or someone running Microsoft Dynamics NAV looking forward – CWC is for you.
Upcoming Webinars
Cash Flow Forecasting in Business Central
Thursday, June 17th at 10:00 am
Looking at financial statements to drive business decisions is like driving down the highway looking in the rear-view mirror. Get proactive with managing your working capital with the powerful cash flow forecasting tools built into Microsoft Dynamics 365 Business Central. Break out those iced lattes and join this months' Coffee with Chris to learn:
How to configure and use the cash flow feature in Business Central
How to set up a chart of cash flow accounts
How to create a cash flow forecast
How to analyze future cash flow
Businesses don't fail because of a a lack of sales or inventory. It's almost always because they ran out of cash. Don't miss this session!
The Business Central Change Log
Thursday, August 19th at 10:00 am
So, you want to avoid unwanted changes in your system data? Business Central has your back. The change log allows you to monitor and track all modifications and changes made to your database by a user. And while this is a very powerful feature of Business Central, it's also very dangerous…
How you use the change log can impact everything from performance to the size of your database to costs associated with management. But have no fear, Coffee with Chris is here. Prime that espresso machine, then join the CWC team to guide you on the how-to's, do's, and don'ts of using the Business Central change log tool.
Managing Your Business Central Data Capacity
Thursday, September 16th at 10:00 am
Data is liquid gold, but how much of it should you store on your BC system? Coffee time! Pour some hot java in that favorite mug, then join Chris and his team for your front-row seat in Business Central capacity management. Learn:
What data storage is included with various Business Central licenses
How to access and use Business Central's Capacity page to view and manage storage
Best practices to controlling and managing your data to keep the Business Central database running smoothly and performing optimally
The capacity and environment add-on options you can use for performance and expansion