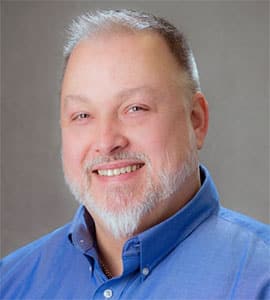 Live Webinars Covering Everything Microsoft Dynamics 365 Business Central
Bookmark this page to access previous webinars and register for upcoming sessions.
Join Chris Young, resident ERP architecture and implementation expert, for live, monthly virtual sessions covering everything Microsoft Dynamics 365 Business Central. You bring the cup of joe, Chris and his team bring helpful tips, training, and knowledge so you can take your business application skills and capabilities to the next level. Whether you are considering a move to innovative cloud ERP, are new to Business Central, a seasoned user, or someone running Microsoft Dynamics NAV looking forward – CWC is for you.
Upcoming Webinars
The Big Business Central Fall Clean Up
Thursday, November 19th at 10:00 am
As we move further into fall and closer to the end of the year, it's time to call housekeeping so you can tidy up finance and accounting. So grab your pumpkin-spiced latte then join Chris for a complete walkthrough of the big Business Central clean up, including:
Verifying G/L Accounts and Setups
Reconciling Bank Accounts
Reconciling A/R, A/P, and Inventory to the GL
Fixing and Purging Invalid SOs and POs
Clearing out Invalid or Unfinished Production Orders
REGISTER NOW
Previous Webinars
Navigating Business Central – How to Trace Posted Transactions
Thursday, October 22nd at 10:00 am
Wondering how to find the data living your transactions within Business Central, or how you will once you've upgraded to BC? Turn the brew on and join October's Coffee with Chris to deep dive on accessing the details of posted transactions from anywhere. You'll see:
Navigation on the Browser Client
Navigation from the Tablet Client
Navigation from the Phone Client
First look at Power BI – meaningful analytics on your transactions and more
This is a great opportunity to get familiar with the different interfaces and accessibility inside Business Central to see the true power, scalability, and advantage of Microsoft's innovative cloud ERP.
Business Central 101 – The BC Breakdown
Thursday, September 24th at 10:00 am
Whether you are on Microsoft Dynamics NAV, looking to understand what an upgrade to Microsoft Dynamics 365 Business Central brings to the table, or you are already running BC and want a refresher – this is your hour. Grab the java and join Chris for a complete overview of Business Central, including: 
A detailed walkthrough of the look and feel of the Business Central cloud ERP interface and layout 
A comprehensive overview of the breadth and depth of Business Central functionality 
Seeing sample transactions inside Business Central – including sales order, shipment, invoice, and cash receipt 
A look into the world of Business Central Extensions and Microsoft AppSource 
How to integrate eCommerce and credit card processing capability with EBizCharge