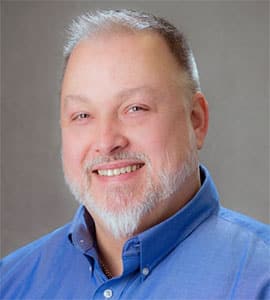 Live Webinars Covering Everything Microsoft Dynamics 365 Business Central
Bookmark this page to access previous webinars and register for upcoming sessions.
Join Chris Young, resident ERP architecture and implementation expert, for live, monthly virtual sessions covering everything Microsoft Dynamics 365 Business Central. You bring the cup of joe, Chris and his team bring helpful tips, training, and knowledge so you can take your business application skills and capabilities to the next level. Whether you are considering a move to innovative cloud ERP, are new to Business Central, a seasoned user, or someone running Microsoft Dynamics NAV looking forward – CWC is for you.
Upcoming Webinars
Business Central Outlook Integration
Thursday, January 21st at 10:00 am
No more constant flipping between your email and your ERP – it's a New Year, and managing structured data in an unstructured email environment just got a whole lot easier. See your Business Central information come alive in your Outlook environment.  Get your favorite brew ready and join Chris to learn how you can quickly use the BC Outlook add-in to:
Manage business interactions with your customers and vendors
See financial data related to customers and vendors directly in your inbox
Expedite creating and sending financial documents, such as quotes and invoices
Automatically recognize customers and vendors to reply with details or dig into the sales history without leaving Outlook
Much more!
Resolve to streamline work, automate processes, and coast into 2021 with Outlook integration already included with Business Central. REGISTER NOW
What's All This About Attributes?
Thursday, February 18th at 10:00 am
It's time to fall in love with Business Central all over again with this often overlooked but invaluable feature – attributes. Elevate your customer service and get better insight into your inventory by assigning attribute values of different types to your items or item categories, which can then be used when searching and filtering. Grab that java and join Chris to learn:
How to quickly create and set up attributes in Business Central
How to assign attributes to both items and item categories
How to use the item attributes to filter and lookup items
The different applications and benefits to unlocking this feature in BC
Don't pass this one up! REGISTER NOW