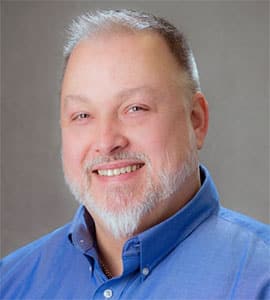 Live Webinars Covering Everything Business Technology!
Bookmark this page to access previous webinars and register for upcoming sessions.
Join Chris Young, resident ERP and business applications architecture and implementation expert, for live, monthly virtual sessions covering everything technology, data, infrastructure, ERP, Microsoft, SAP and more. You bring the cup of joe, Chris and his team bring helpful tips, training, and knowledge so you can take your business application skills and capabilities to the next level. Whether you are considering a move to innovative cloud ERP or are a seasoned user – CWC is for you.
Upcoming Webinars
Why Cash (Application) is King and How to Manage It
Thursday, August 25th at 12:00 pm
There is no denying that cash is regally crowned. Still, your business shouldn't handle cash application challenges through error-prone, tedious manual labor and Excel spreadsheets just to get it done. If you sell to national accounts, buying groups, or consortiums, where it's common for customers to pay bills that cross multiple accounts, you won't want to miss this month's Coffee with Chris session, where we'll cover:
The cash application challenges when selling to national accounts
Different ways to apply payments to multiple customers from a single check
Facing the complexity of deductions or credits taken from one account and applied to another
Reducing the risks of manual cash application processes
How you can approach cash application with automation and accuracy
While your competitors are allocating financial resources to more strategic endeavors that impact the bottom line, you can't require time for arduous AR management processes, so don't miss this session! Queue that lunch delivery, add an iced latte, and SAVE YOUR SPOT!
Wave 2 the Business Central 2022 Fall Release
Thursday, September 22nd at 12:00 pm
Practice your best pageant hand and say hello to the latest Business Central release. Whether you're a seasoned user or a business evaluating your cloud ERP options, this is your chance to meet and greet with the Wave 2 fall release and see the fresh additions and enhancements in action. Join Chris and his team to check out Business Central's newest:
Bank reconciliation improvements
Financial reporting additions and account schedule replacements
Reverse payment reconciliation journal entries feature
Multiple remit-to vendor addresses capability
Field descriptions for an even more intuitive user experience
Easy install and setup apps
Delegated admin security edit in Excel ability
And much more!