Shopify & Dynamics 365 Business Central Integration Webinar
Shopify & Dynamics 365 Business Central Integration Webinar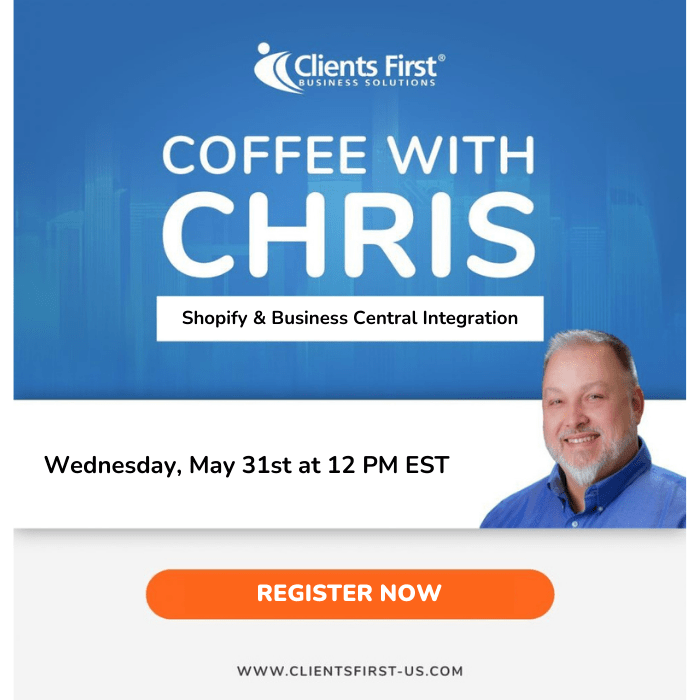 Join us on Wednesday, May 31st at 12 PM EST for the next installment of "Coffee with Chris".
In this webinar, Chris will discuss why Shopify and Dynamics 365 Business Central are a winning combination. Specifically, you will see:
Walkthrough of Shopify shops set up in BC
Demo of item, order, and customer syncs
Demo of how orders and inventory data flow between Shopify and BC
Discussion of how to use the integration to automate common workflows
Showcase of Microsoft's newly launched AI capability, CoPilot, and advanced features of the connection
Register today and get a demo of the Shopify and Business Central integration.