On-Demand Webinar: Wave 1 2023 Business Central Release
On-Demand Webinar: Wave 1 2023 Business Central Release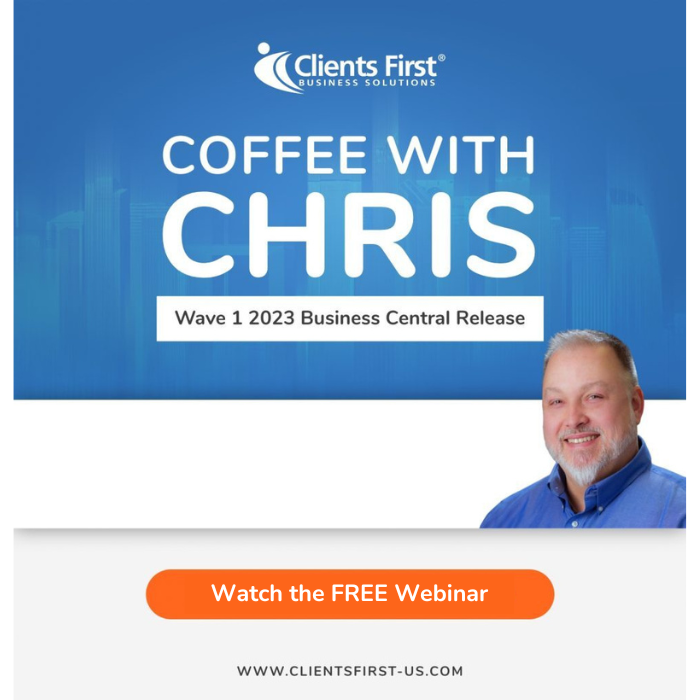 It's time for the new Microsoft Dynamics 365 Business Central Wave 1 release!
In this edition of Coffee With Chris Webinar, Chris Young covers the 5 most important features for the upcoming Spring release. 
Whether you are an existing Business Central user or considering a migration, this webinar will teach you what you need to know about the latest release from Microsoft. 
Here are the 5 features Chris will be discussing:
Sync Master Data Across Multiple Companies

Statistical Account Support

Analyze, Group, and Pivot Data on List Pages Without Exporting to Excel

Drag and Drop Attachments

Add Tables and Extension Fields to Lists and Pages
Register for access to the on-demand webinar!