Accurate, Governed Data at Your Fingertips
Data-driven decision-making with turnkey reporting and business intelligence software built for Microsoft Dynamics.
Jet Analytics
There comes a time when reporting alone can't provide the rich insights required to drive growth and revenue. Organizations need a reporting and business intelligence (BI) tool that consolidates data from multiple sources and provides complete visibility into their operations. Built for Microsoft Dynamics, Jet Analytics is a flexible reporting and analytics solution that provides all the tools you need to consolidate data from multiple sources, build reports and dashboards directly inside Excel and Power BI, and gain a deeper understanding of business performance.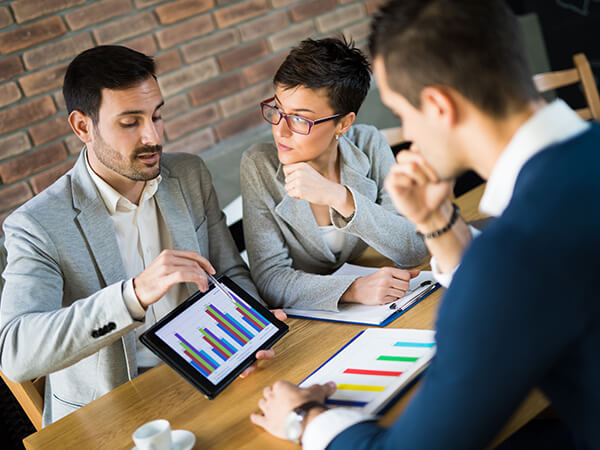 What Makes Jet Analytics the Right Fit for Your Business?
With Jet Analytics, anybody can build reports, dashboards, and ad hoc queries in minutes without having to know the underlying data structure. Within the familiar Excel or Power BI environment, Jet Analytics is easy to learn, simple to customize, and quick to realize your ROI.
Turnkey installation in hours with pre-built data warehouse, cubes, reports, and dashboards
Create and access reports and dashboards from anywhere inside Excel, Power BI, or on the web
Master data management for one version of the truth
Seamless integration with Power BI — without complex data modeling
Gain Valuable Insight From Day One
With Jet Analytics, business intelligence for Microsoft Dynamics is within reach. Working with Clients First, we can help you leverage the pre-built data warehouse, customizable cubes, and flexible reports and dashboards in Jet Analytics for improved efficiency, productivity, and performance. We offer installation, customization, training, and support services for Jet Analytics so you get the most value out of your data, right away.
Discover the Power of Jet Analytics
Reporting and business intelligence software doesn't have to be complicated. Learn more about how Jet Analytics can transform the way you access, report, share, and use data.