Twin Focus
Financial Services Firm Gains Visibility and Self-Sufficiency with Dynamics 365 Business Central in the Cloud
Clients First helps Twin Focus implement Business Central to improve financial reporting, increase productivity, and gain insight into their data.
Product
Business Central Microsoft Dynamics 365
Industry
Financial Services
Job
CFO, Managing Director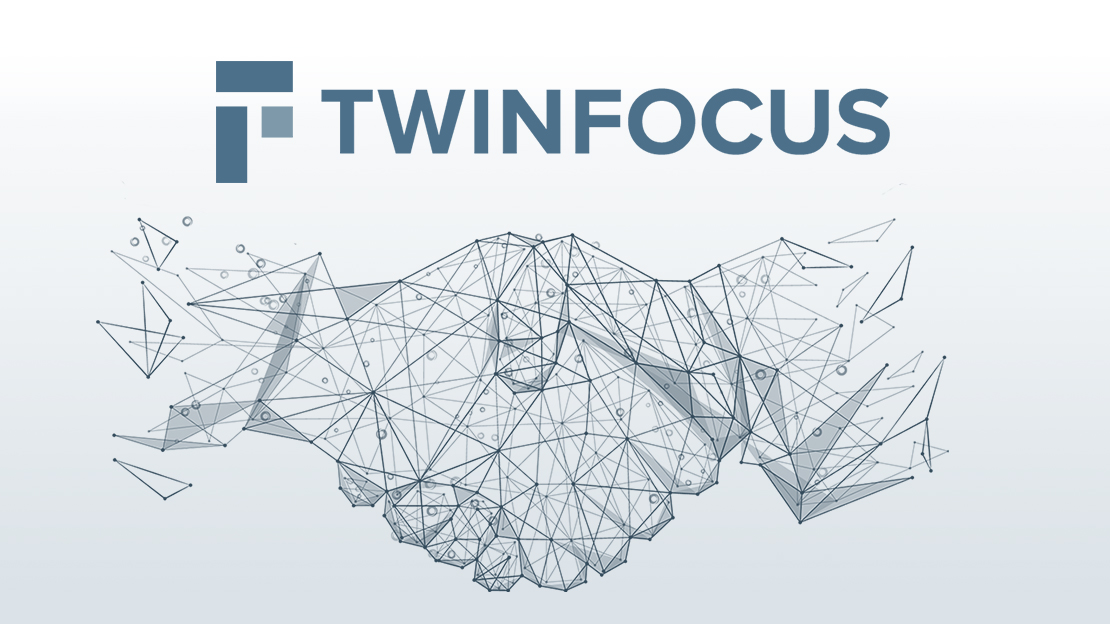 "What makes Clients First special is their people. From the owners to the project managers and implementation specialists, everyone provides a white glove approach to ensure the best quality and service."
Jonathan Perry
C-Level, Finance
The Challenge
Twin Focus is a financial services firm focused on investment and global wealth planning for multi-family offices. Headquartered in Boston, the company partners with families, entrepreneurs, institutions, and professional investors around the world.
Twin Focus previously outsourced its financials to a consulting company that used QuickBooks. Without any control over their reporting and analytics, they hired CFO and Managing Director, Jonathan Perry, to bring all of their finance functions in-house and implement a new general ledger system. "When developing an in-house finance team," explains Jonathan, "the challenge is to find the right software and the right implementation team to be able to come in and train your staff correctly." As a fully cloud-based company, Jonathan was tasked with finding a more robust solution than QuickBooks that would allow them to manage their financial data internally—without relying on external consultants.
The Solution
After considering ERP solutions like NetSuite and MAS90, Twin Focus decided to implement Microsoft Dynamics 365 Business Central. Jonathan had worked with the Microsoft Dynamics team from Clients First twice before and trusted their implementation approach and people. According to him, "What makes Clients First special is really their people. I would always go with them first because of the people—and the quality is top-notch." As a Microsoft and cloud-first firm, Business Central was an ideal fit for Twin Focus, as they were able to seamlessly integrate with their other Microsoft products.
As a financial services firm, Twin Focus did not require all the Business Central features that a manufacturing company, for example, would need. Consequently, they were able to simplify their implementation and go live on time and under budget within 4 months. What really drove the speed and success of this Business Central SaaS implementation was Jonathan's project management and strong relationship with the Clients First team.
The Result
With the Business Central expertise and user training from the consultants at Clients First, Twin Focus is now able to be self-sufficient in accessing financial data and reports. With the general ledger and Microsoft integration they needed to do business more efficiently, productivity has increased exponentially throughout the company. Instead of having to go through another vendor to get reports and send invoices, employees can manage the entire business in-house. "Today, I'm able to push a button to get the reports that I need and see the data in real-time," explains Jonathan. "I'm able to log into my own software with my own username and not have to log into QuickBooks through another vendor's portal."
According to Jonathan, everyone on the team loves Business Central. "They like the Excel integration and the fact that it is very easy to manipulate data through copy and paste into Excel out of Business Central."
The implementation project also included hands-on user training provided by Clients First for the entire staff to get them up to speed and ensure quick adoption. For Jonathan and his team, this was one of the reasons why Twin Focus chose to partner with Clients First. "One of the things that Clients First does very well is that they do free on-demand help through Chris Young's Coffee with Chris Webinar Series," describes Jonathan. "The fact that they're willing to put the extra time and effort into free Business Central tutorials and seminars shows you their talent base and how they teach."
When it comes to choosing an ERP partner, Jonathan recommends doing your due diligence. "It's very important to make sure that you put the right consulting group together. Not only do you want your partner to be knowledgeable and specialize in the ERP software and your industry, but you want them to speak the same language as your software folks."
"With Business Central, I'm able to push a button to get the reports that I need and see the data in real-time. Instead of waiting to log into QuickBooks through another vendor's portal, today I can log into my own software with my own username and get the information I need when I need it."
Jonathan Perry
C-Level, Finance