We Are Here to Help You Get What You Need, First.
Clients First is more than a name – it's the guiding principle of what we do. We put the needs of our clients ahead of anything else. Get started by telling us what you need to meet your business goals.
Invest in sophisticated technology that meets your manufacturing, distribution, or MRO business needs of today and grows with your organization tomorrow.
Learn More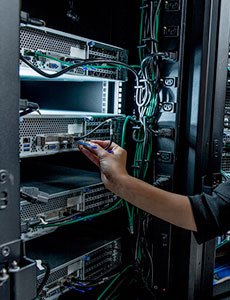 Manage your operations, realize your goals, and proactively grow with tailored and scalable ERP, infrastructure, reporting, and security technology.
Learn More