Whitepaper
Free Whitepaper: How to Maximize Print Shop Margins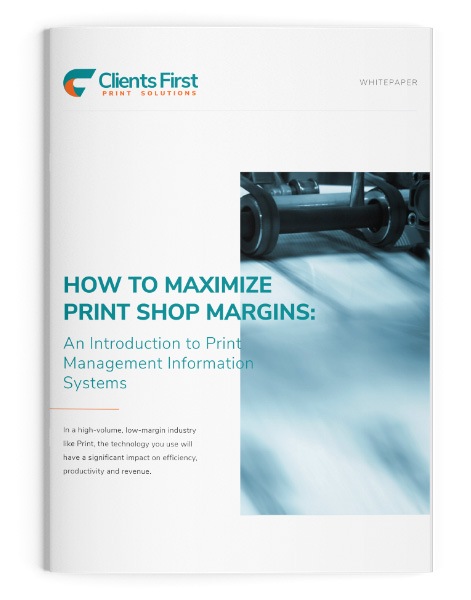 Your Complete Guide to Bringing Your Print Shop Operations Together
What is Print MIS, and why are so many print businesses turning to it to improve operations and their bottom line? In this guide, "How to Maximize Print Shop Margins: An Introduction to Print Management Information Systems," you'll uncover how centralized, cloud-based applications help growing print shops better service their customers, win business, maximize resources, optimize processes, and increase profits. Learn:
What Print MIS is and how it has evolved to tackle the operational problems caused by disparate, legacy systems
How to overcome the everyday obstacles in estimating, inventory, scheduling, and finance
Ways to use modern cloud technology to drive up margins while serving your customers better
Next steps you can approach immediately to boost your bottom line
How to Maximize Print Shop Margins
An Introduction to Print Management Information Systems
Why Choose Print Shop Management with Clients First Print Solutions?
Control the Production Cycle from Anywhere
From sales, estimating and quoting to production, scheduling and financial management; PrintVis with Clients First Print Solutions allows you to see your data and control every aspect of your print business from any mobile device or web browser.
Centralize All Your Operations
Connect all the moving parts of your print shop operation to deliver accurate estimates, effectively plan production, and maximize your margins all in one, intuitive cloud platform.
Scale Your Business with Print MIS for Life
Based on the Microsoft Dynamics 365 Business Central Platform, PrintVis scales with the number of users and breadth of features you need, forever.
Stay Up-to-Date Automatically
By being a cloud Print MIS platform, you're able to seamlessly receive updates behind the scenes. No more business interruptions or costly upgrade projects to keep your system always current.
Affordable Subscription Licensing
Built on Microsoft Azure, your Dynamics 365 monthly subscription is licensed per user and includes storage, hosting, and uninterrupted access to your data and business apps.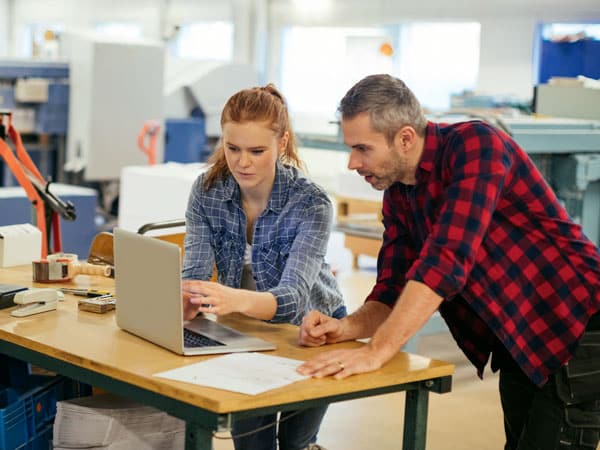 Your Print Shop Management Experts at Clients First
Clients First is a team of knowledgeable, experienced, honest problem solvers offering business process applications to print shops that are ready to grow and manage their operations. Our solutions are delivered by manufacturing and print experts and designed to impact all the moving parts of your print business and help you control and understand every transaction to generate better margins and higher revenues.