Nabtesco Motion Control, Inc.
Global Manufacturer Goes 90% Paperless with SAP Business One and Expert Support from Clients First
Clients First helps Nabtesco improve reporting efficiencies and optimize their SAP Business One system with hands-on training and support.
Company
Nabtesco Motion Control, Inc.
Job
Business Development Manager
Role
Business Development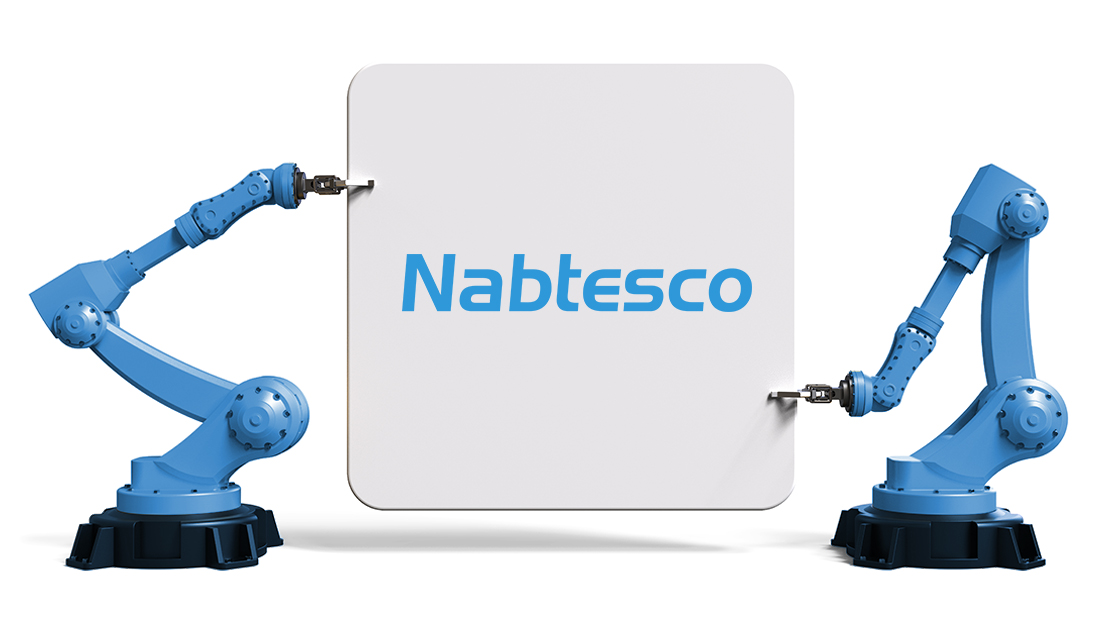 "It's always a pleasure working with Clients First because I know I'm going to get 100% effort from their support team. If they don't have an answer, they don't blow smoke—they just find it. And as soon as they get an answer, we move forward."
Jim Gruszczynski
Business Development Manager
The Challenge
As the largest precision Cycloidal gearbox manufacturer in the world, Nabtesco is the preferred choice wherever precise motion is required. Their high-quality precision equipment is used to improve the functionality for a wide variety of applications, from satellite antennas and military/defense to robotics, semiconductor, and welding. Nabtesco employs over 4,000 people and has numerous manufacturing plants and sales/support offices around the world to ensure complete customer satisfaction.
Nabtesco has an interesting background working with SAP Business One. Their first installation was considered a failure and had to be re-implemented by another SAP partner shortly after. Although that system was set up correctly, the partner changed course and couldn't provide the support they needed. That's when their problems went from bad to worse.
The team hired a Michigan-based local company to help with SAP Business One support and optimization. Their experience was awful, according to Jim Gruszczynski, Business Development Manager at Nabtesco. "A simple question or two-minute phone conversation got billed for 15 minutes or a half-hour even if we didn't get an answer," he explains. On top of the nickel-and-diming from the SAP partner, Nabtesco had high reporting expectations to meet from their parent company in Japan. When they started having problems with data accuracy and reporting errors due to the system, they had to keep manual records to ensure nothing was mistaken or lost. This not only doubled their workload but they were also forced to hire an auditing firm on a monthly basis to check for accuracies.
The Solution
Eventually, the Nabtesco team reached a boiling point where the expenses and time required for manual processes and reporting were too much. In a desperate attempt, Jim remembers Googling "SAP support in Detroit area"—where Clients First Business Solutions stood out amongst other SAP partners.
Based on their previous experiences, they were a little hesitant at first. But after engaging Clients First, Nabtesco discovered the extensive SAP Business One knowledge and manufacturing expertise they had to offer. Clients First was able to quickly understand their needs and were able to offer a level of support that they had never experienced before.
"Clients First was able to help us understand the SAP system a lot better than documentation you might read online," explains Jim. "They made an effort to teach us and give us ownership over the system so we could work independently. To me, any company that does that—and continues to work with you on that education—is a huge benefit."
The Result
Within 6 months of partnering with Clients First, Nabtesco was able to almost eliminate completely one of their biggest inefficiencies: paper. Due to the nature of their business, their parent company had the office holding physical binders for every single transaction made in the last 7 years. With help from the SAP Business One experts at Clients First, they have now automated the entire process. Jim said, "Instead of taking a binder to every desk and person required to approve an order or purchase, we now push it through the system with a flag, and they can directly approve it or not."
This has not only saved Nabtesco valuable time, energy, and costs; it has also improved the accuracy and reliability of their data and reporting. According to Jim, "Now, our auditors talk to us once a quarter to basically just do a checkup. We were able to reduce their involvement and number of hours by quite a bit."
With the valuable training and support provided by Clients First, Jim feels that the company is better prepared to handle the system and is finally using it the way it was intended. For any other companies looking for an SAP Business One support partner, Jim recommends talking with the technicians. "When you make your first initial contact with a support company, don't just talk to the salespeople," he suggests. "Speak with a specialist or technician so you can understand the flow of communication and get a feeling for their experience. They can answer your questions, but they might not be answering them in a way you can relate to."
"Instead of taking a binder to every desk and person required to approve an order or purchase, we now push it through the system with a flag and they can directly approve it or not. Thanks to Clients First, we are now 90% paperless."
Jim Gruszczynski
Business Development Manager