I-K-I Manufacturing
Global Aerosol Manufacturer Doubles Production Volume and Increases Competitiveness with SAP Business One
Clients First helps I-K-I Manufacturing leverage SAP Business One to better manage scheduling, inventory, reporting, and quality control.
Company
I-K-I Manufactuting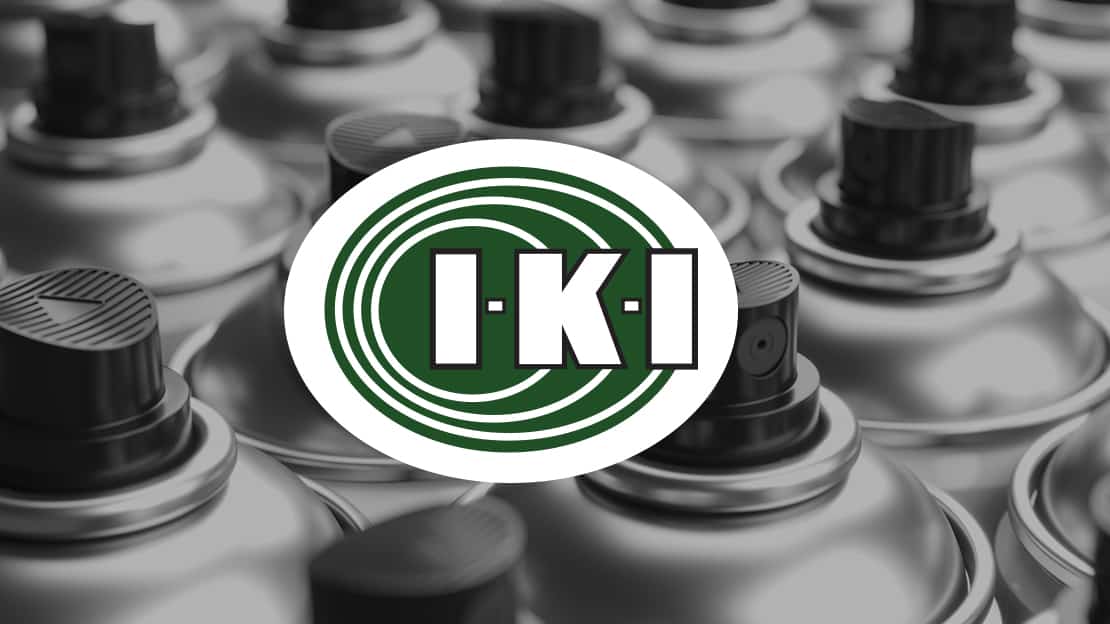 We couldn't have doubled our volume with our previous technology and manual processes. Since going live on SAP Business One, we have been able to increase production from 40 million cans to 80 million cans a year.
Andy Walker
President/CEO
The Challenge
I-K-I Manufacturing (I-K-I) is a third-generation family-owned aerosol product manufacturer headquartered in Edgerton, Wisconsin. Established in 1955, they bottle and package aerosol products in almost every sector from automotive to healthcare and are one of the longest continuously operating companies in the global aerosol industry.
For decades, I-K-I has been using multiple non-integrated applications and spreadsheets that were custom-built internally. The company has highly complex manufacturing requirements but was trying to run the business on an ancient ERP solution called MYSIS, a separate system for inventory, and a homegrown operations system for scheduling that was built from a file maker pro database 20 years ago. President and CEO, Andy Walker, describes the disconnected information situation as difficult. "Things were kind of all over the place quite frankly, and nothing really connected well," he explains. "When COVID-19 hit, the number of variables that entered the equation was something we'd never seen before. We were completely unprepared with our current IT framework."
In order to continue growing and doing business, I-K-I went looking for a more standardized ERP that could act as a centralized hub and integrate with specialized areas of the business, including scheduling, inventory management, barcoding, shop floor management, and quality control.
The Solution
After doing their due diligence, I-K-I started their search for an enterprise ERP solution that was cost-effective for a small-to-medium-sized business. What they needed was a nimble system that could define and automate a process that everyone understood. Their main goals were to implement a solution with:
Agile scheduling to improve on-time delivery
Automation for repeatable production processes
Better inventory alignment given a flexible schedule
Easy access to accurate analytical data and reporting
After deciding that Oracle and Microsoft were not the right fit, I-K-I reached out to SAP directly. SAP Business One was not only a proven ERP system in the manufacturing world, but it had a large ecosystem of products that connected to it. SAP recommended a local SAP Business One implementation partner, Clients First, that was able to tell them exactly what the software could and couldn't accomplish.
"Clients First was transparent from the start. We had a lot of honest conversations about price, cloud, and basically what the system can and can't do. They seemed to get what we wanted to accomplish and told us we were going to need to select some other products for advanced scheduling and shop floor automation."
The Result
I-K-I went live on SAP Business One in March 2021 with no significant operation issues or downtime. The implementation took 18 months, with extensive time spent on system integrations, user training, and data migration. Within 3 months of go-live, I-K-I was able to do business much more quickly and professionally than before. The company's users increased productivity exponentially, with less manual data entry, fewer human errors, and more accurate data at their fingertips.
"We couldn't have doubled our volume with our previous technology and manual processes," explains Andy. The company had reached a wall with their existing infrastructure, and it took making this investment to break through it. "Since going live on SAP Business One, we have been able to increase production from 40 million cans to 80 million cans a year."
One of the areas where I-K-I has seen the biggest improvements is scheduling. To make a can, the company has 6 to 7 components and several moving supply chains to juggle. In the old system, everything was manual, and any missing pieces would lead to delays and changes to the production schedule. According to Andy, "This process is now completely automated with visual timelines via drag-and-drop order changes. Schedule changes that used to take us an 8-hour day to do manually now take 30 minutes with our Lynq MES integration to SAP Business One."
Automated reporting and communication are other areas where I-K-I has seen huge impacts. They have improved operational visibility and enhanced communication across the entire company and its growing customer base. "Using SAP cubes, we wrote a custom webpage to show customers their data in real-time, directly from our SAP system," explains Andy. "It shows them their orders and the date they're scheduled, an overview of the raw materials for their orders, and summarizations of their monthly capacity. They've been blown away because none of our competitors have done this."
Andy's advice for other manufacturers is on data migration and partner selection. I-K-I spent a fair amount of time extracting and transforming the data from their old system into the new system. If moving from an antiquated system, he recommends investing in a data migration tool to improve go-live. As for partner selection, his advice is: "To find a partner that will work with you collectively together and be realistic with each other on deadlines. Get a partner that is transparent like Clients First."