Diversified Industries
World Class Manufacturer Saves Tens of Thousands of Dollars in Inventory Control with Dynamics NAV—Looks to Upgrade to Business Central Cloud in Near Future
Clients First helps Diversified Industries centralize manufacturing operations with Dynamics NAV to gain real-time reporting, inventory control, and extensive cost savings.
Product
Microsoft Dynamics NAV
Company
Diversified Industries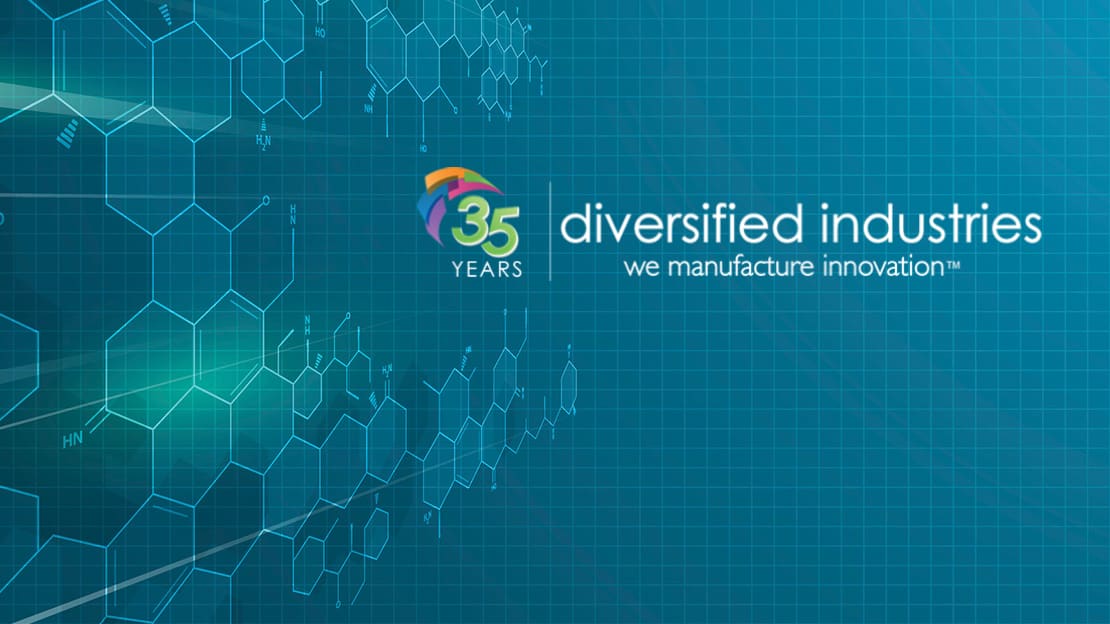 "Clients First has a team of experts that know the system and can support our business goals and growth. They are continuously learning in order to bring new, modern functionality to our technology, and that is very valuable to us."
The Challenge
Diversified Industries (Diversified) is a global supplier of outstanding engineering designs and solutions. Headquartered in New Jersey, they have spent over 35 years building a reputation for innovation, excellence, and quality. Unfortunately, the multiple systems used to manage accounting and inventory were anything but.
Diversified ran their complex manufacturing business on S2K, an antiquated ERP system they had long outgrown. To make up for its shortcomings, they used separate systems for inventory and warehouse management. Without one platform to consolidate real-time data from its various systems, the Diversified team was frequently overloaded with the amount of time-consuming manual work required to bring it all together for reporting and analysis. As a result, Diversified had no control or visibility of their operations and struggled to work with bigger, more profitable customers.
The Solution
After looking at two other ERP solutions, Diversified met with a local partner, Clients First, to learn about Microsoft Dynamics NAV. Clients First took the time to really understand their processes and inputs and tailored the proposed solution to their needs. What they discovered was that Dynamics NAV was an ERP system that would adapt to their specific manufacturing processes and needs, instead of having to force the other way around. As COO, Ricardo Gonzalez describes, "Other companies were offering ERP systems that required us to adjust the way we do business—whereas Clients First spent the time to understand our processes and fit the Dynamics NAV to fit us."
For Diversified, Dynamics NAV was the perfect fit. Not only did it provide the single, centralized platform to manage all their critical business processes—it also offered seamless integration with the Microsoft Office (now Microsoft 365) suite. This was a huge advantage for the employees working at Diversified, as it provided a familiarity of the user interface and would inevitably lead to faster adoption.
The Result
After the implementation, Diversified experienced the biggest wins in inventory management and accounting. They went from having a 10% variance in inventory value in the previous warehouse system to only 0.5% using Dynamics NAV, which translates to tens of thousands of dollars in savings per year on inventory alone. Through process automation on the accounting side, Diversified has reduced the number of people needed in the department and re-allocated them to more value-based, profit-enhancing areas of the business.
With Dynamics NAV and the expertise from Clients First, Diversified was able to centralize all their operations into a single system to gain real-time reporting and visibility of their business. Reports that used to take at least 2 hours to create are now instant.
Clients First took a two-pronged approach to training. First, they conducted training sessions to familiarize employees with the system and basic functionality. After that, they held specific training for each department and customized it towards user needs. "The way they have been teaching the users has been very effective for us," explains Ricardo. "Their patience and knowledge allowed us to be very successful with the system."
Diversified also added EDI capability to their new Dynamics NAV solution. As a result, they can now do business with bigger companies because they are better able to meet their requirements for data and order fulfillment. According to Ricardo, "Once we started using NAV, we were able to start doing business with bigger companies that require keeping more detailed records of production, inventory, etc. If we didn't have NAV, it would be very difficult to maintain those accounts."
Building on the trust and success of the first Dynamics NAV implementation, Clients First is now working with Diversified to upgrade to Dynamics 365 Business Central in the cloud. Although the end of mainstream support is a driving factor, their main motivator is the cloud. They are excited for more reporting and dashboard options, as well as leveraging user-friendly mobile devices and equipment for warehouse employees.
"Once we started using NAV, we were able to start doing business with bigger companies that require keeping more detailed records of production, inventory, etc. If we didn't have NAV, it would be very difficult to maintain those accounts."