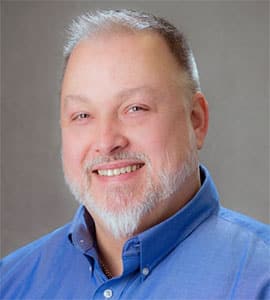 Live Webinars Covering Everything Microsoft Dynamics 365 Business Central
Bookmark this page to access previous webinars and register for upcoming sessions.
Join Chris Young, resident ERP architecture and implementation expert, for live, monthly virtual sessions covering everything Microsoft Dynamics 365 Business Central. You bring the cup of joe, Chris and his team bring helpful tips, training, and knowledge so you can take your business application skills and capabilities to the next level. Whether you are considering a move to innovative cloud ERP, are new to Business Central, a seasoned user, or someone running Microsoft Dynamics NAV looking forward – CWC is for you.
Upcoming Webinars
Reconcile and Repair Uninvoiced Purchase Receipts in Business Central
Thursday, April 22nd at 10:00 am
Unvouchered purchase orders shouldn't be a struggle. The invoice was received, posted, and paid, but the process skipped an important step, and now those purchase orders will be stuck open forever, impacting everything from your balance sheets to infinite pending inventory cost adjustments. How do you fix this?  What's the right way? Coffee with Chris to the rescue!
Get your coffee on, then see Chris and his team walk through an example of what happens with purchase receipts that have not been invoiced, and how to reconcile and clean it up.
What's New in Business Central: 2021 Wave 1 Release
Thursday, May 20th at 10:00 am
The April release shower brings May feature power! In January, Microsoft announced the planned feature inclusions for the 2021 Business Central Wave 1 release starting in April. Now it's time to see these enhancements in action. From tighter Microsoft 365 (Microsoft Office) integrations to reporting enhancements, this is your chance to get up to speed with the latest in BC while enjoying that fresh cup of joe.