Today's Blog features what's new in SAP Business One 9.0 and focuses on areas of enhancement and new features related to Cycle Counting. SAP Business One 9.0 (now available) contains enhancements and additions meant to support the growing needs of the small and medium enterprise companies. So, what's new in SAP Business One 9.0?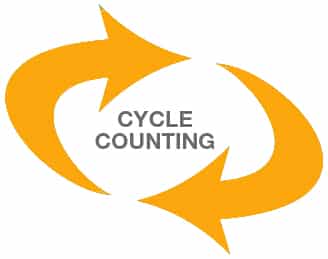 Cycle Count Recommendations are linked to stock taking process
Define more flexible count frequencies and set reoccurrences for these frequencies
Define inventory cycles per warehouse , bin location or item level
Receive alerts for items due for inventory taking
There have been many enhancements with regards to cycle counting in SAP Business One 9.0. These enhancements greatly increase management's visibility into the inner workings of their inventory. Some of these enhancements have come in inventory counting, such as new inventory documents to record and manage inventory taking process and the ability to freeze items while counting. Other enhancements have come in the form of new reporting capabilities, such as a central inventory taking report and an inventory counting recommendation & risk assessment dashboard report.
There are many benefits that a company can expect to gain while using the new enhancements that have been provided in SAP Business One 9.0.
First the benefits of the new inventory counting enhancements. One benefit that a company can expect is dynamic counting and posting quality differences. These differences will allow management to recognize the difference between those items that have been counted and show those items that have been posted. Another benefit that ties into the inventory counting enhancements is the flexibility to set up cycle counts and compare the difference between two inventory counters. This benefit will allow management to set frequencies for inventory counters to take a physical count, and compare the difference, if any, between the two counters.
The second set of enhancements that have been made in SAP Business One 9.0 cycle counting have been made in the reporting functionality. One benefit of the new reporting function is that it gives a company greater transparency in counting and corresponding posting records. This report function allows management to compile a list from the latest counting cycle and compare it with a prior list, providing the ability to correct records with easy. The second benefit is that it gives the ability to analyze quantities and differences while the physical count is in process. This allows for a much simpler view of the actual inventory on hand.
For more information on SAP Business One, check out our Blog, What is SAP Business One or for a detailed list of the new features of SAP Business One click here. You can also contact Clients First Business Solutions for Support of SAP Business One. Clients First can be reached by phone at (888) 239-2818.